[Back]
Hello Community
openSUSE Education team is proud to announce the first ever openSUSE Education and KIWI-LTSP live/installable server DVD.
The DVD is created using openSUSE Build Service, a free and open source multi-distribution collaborative packaging platform and openSUSE distribution builder. The build service uses the same KIWI imaging technology to create live DVD we use to create kiwi-ltsp images.
The DVD contains fully pre-configured, ready to run KIWI-LTSP server with tons of applications from openSUSE Education repository. It also has the updates to all packages since the 11.1 release. With the KIWI-LTSP server you can PXE(network) boot other PCs to use this live DVD without installing or modifying anything on them. Booting from hard disk again will leave those PCs as they were.
Selection of very useful softwares for students as well as educators in the DVD are:
bluefish    TuxMathScrabble    xlogo    xdrawchem
tuxtype    tuxpaint    tuxmath    stellarium    stardict
plutimikation    piklab    openbabel    octave    nvu
ktechlab    ksociograma    ksimus    kseg    knoda
klogic    klavaro     kdissert   gnome-chemistry-utils
k3dsurf    jMemorize    gramofile    gnucap
gcompris    galculator    fluidsynth    eclipse    dynamips
chemtool    celestia    canorus    bwbasic    brainworkshop
bibletime    avogadro    atomix    XaraLX    TuxWordSmith
MultiplicationStation    italc     drgeo    childsplay    bluej
xboard    vym    qcad    pysycache    netbeans    littlewizard
knights    klogoturtle    kding    kdeedu3    gelemental
Apart from the whole of Gnome with hundreds of other applications.
Get it from here.
Users to log in from terminals are linux1-linux5, password is linux. As the DVD is meant to demonstrate KIWI-LTSP the IP address of the eth0 is set as 10.0.0.254, you can modify to your environment after installation. To test iTalc with LTSP, "su -" to root and run "italc-launcher".
As this is the first release, feedback, suggestions, bug reports would be highly appreciated. It would be great if all LTSP developers give it a try and comment on our way of the implementation of their hard work. The DVD will be improved/fine tuned further over the next few months.
Special thanks to the repository maintainers for all the hard work on Education project. Robert "bud313″ Lewis for testing the DVD.
Digg this!
Have a lot of fun…
Your openSUSE Education team
Update: This is perhaps the first distribution that has Moonshine making it possible to play Microsoft WMA/V out of box legally on GNU/Linux :).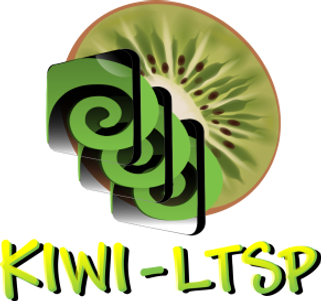 ---
: Pages tagged "education", April 5 @ 5:02 pm

[...] bookmarks tagged education Announcing openSUSE Education with KIWI-LTSP serve… saved by 16 others     kayla111 bookmarked on 04/05/09 | [...]

: Topics about Education » Announcing openSUSE Education with KIWI-LTSP server Live DVD, April 5 @ 5:25 pm

[...] Integral Options Cafe created an interesting post today on Announcing openSUSE Education with KIWI-LTSP server Live DVDHere's a short outlineHello Community … openSUSE Education team is proud to announce the first ever openSUSE Education and KIWI-LTSP live/installable server DVD. [...]

: Topics about Education » CyberOrg » Announcing openSUSE Education with KIWI-LTSP server …, April 5 @ 6:17 pm

[...] cyberorg added an interesting post on CyberOrg » Announcing openSUSE Education with KIWI-LTSP server …Here's a small excerptThe DVD contains fully pre-configured, ready to run KIWI-LTSP server with tons of applications from openSUSE Education repository. It also has the updates to all packages since the 11.1 release. With the KIWI-LTSP server you can … [...]
Categories
Useful Places on the WWW

Compiz Installation Guide
Jan Weber's Blog
LTSP on openSUSE
openSUSE for Education
openSUSE-KIWI Imaging
OSS Planet
Planet SUSE
SUSE package discussion
Test Repository
The Compiz Repository
VGLUG
www.cyberorg.info

Recent Posts
Recent Comments