Hello Community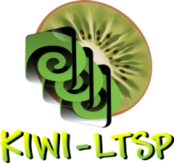 I am happy to announce another release of KIWI-LTSP - LTSP5
implementation on openSUSE using KIWI imaging technology.
The major changes from the last release are:
- kiwi-ltsp-prebuilt image built from openSUSE 11.0 RC1
- We are not using aufs again, replacing split image system
- Fix for Blank screen instead of LDM
- Mount of local device now properly shows up on users' desktop
Installation instructions remain the same:
1. Use kiwi-ltsp-prebuilt 1-click install from
http://download.opensuse.org/repositories/server:/ltsp/
2. Put your server IP address, dhcp interface to use and dhcp IP range
you want to give to the clients in /etc/sysconfig/kiwi-ltsp either via
your favourite text editor or YaST sysconfig editor GUI.
3. Run kiwi-ltsp-setup -c
You can now pxeboot clients.
Bugs, enhancement requests, patches welcome at
For live help you can always
drop in IRC Freenode #ltsp or #kiwi.
Have a lot of fun!
« Newer Posts
—
Older Posts »
Categories
Useful Places on the WWW

Compiz Installation Guide
Jan Weber's Blog
LTSP on openSUSE
One-Click Installer
openSUSE for Education
openSUSE-KIWI Imaging
OSS Planet
Planet SUSE
SUSE package discussion
Test Repository
The Repository
VGLUG
www.cyberorg.info

Recent Posts
Recent Comments